TOUR DATES & PERFORMANCES
2015 TOUR DATES
AUG 02 - Mohegan Sun Arena - Uncasville, CT (ARIANA GRANDE Tour)
AUG 04 - Verizon Wireless Arena - Manchester, NH (ARIANA GRANDE Tour)
AUG 07 - The Fillmore Charlotte - Charlotte, NC (CHRISTINA PERRI Tour)
AUG 08 - House of Blues - North Myrtle Beach, SC (CHRISTINA PERRI Tour)
AUG 09 - Iron City - Birmingham, AL (CHRISTINA PERRI Tour)
AUG 10 - Ecofest - Times Square, New York City, NY
AUG 11 - The Garage - Minneapolis, MN (With RIXTON)
AUG 15 - Gothic Theatre - Denver, CO (With RIXTON)
AUG 18 - The Rio Theatre - Vancouver, CA (With RIXTON)
AUG 19 - The Crocodile - Seattle, WA (With RIXTON)
AUG 21 - Slims - San Francisco, CA (With RIXTON)
AUG 23 - El Ray - Los Angeles, CA (With RIXTON)
AUG 24 - El Ray - Los Angeles, CA (With RIXTON)
AUG 29 - Mandalay Events Center - Las Vegas, NV (ARIANA GRANDE Tour)
SUMMER 2016 TOUR DATES COMING SOON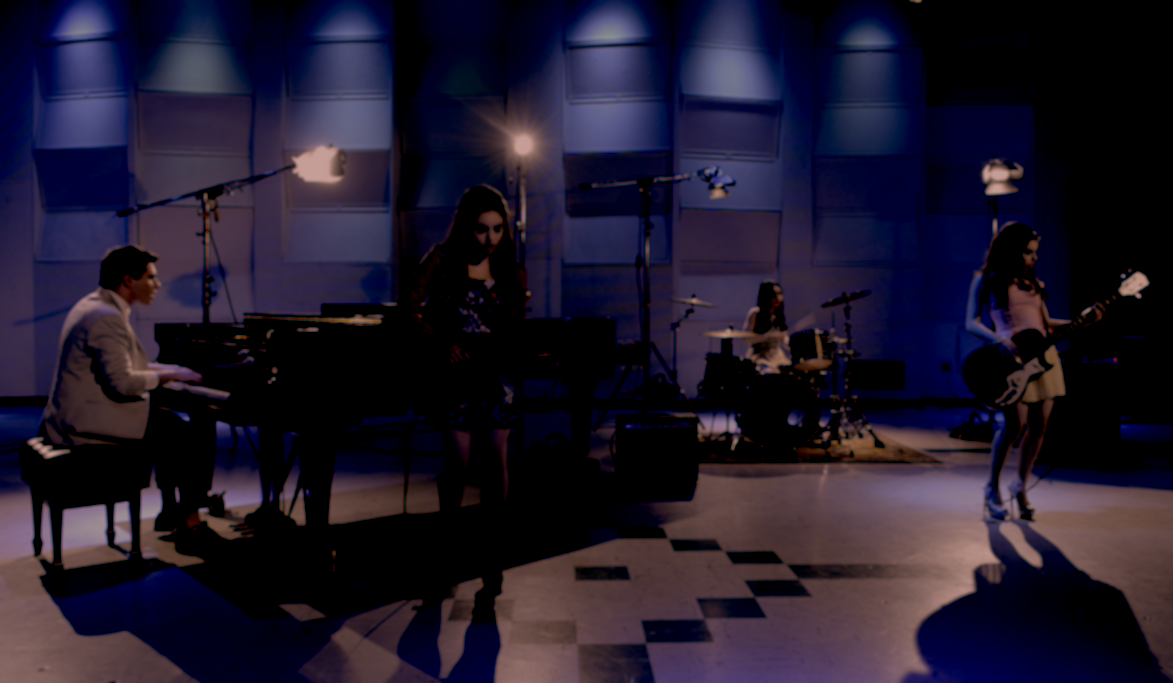 BIO
WE ARE MICHAEL AND MARISA
Michael and Marisa have been honing their instrumental skills since Michael first picked up a guitar at age 6. "I didn't really play with toys," Michael muses. "I was obsessed with music. I wrote my first song when I was 4. I had a tape recorder and a little beat machine. All the artists I liked played guitar, so I thought I'd try it." It wasn't long before 7-year-old Michael was playing covers of Buddy Holly and CCR at open mic nights. Shortly thereafter, eager to jam with her younger brother, Marisa soon began banging on the drums. It quickly became apparent that this was more than just a hobby. They were good. And so the power duo from Boston was born.
Today their extensive resume spans over 300 performances in dozens of major cities including Cody Simpson, Greyson Chance, Mitchell Musso, Drake Bell, Deleasa, and David Archuletta. They particularly enjoyed an impromptu performance with Lily Allen at the House of Blues in Boston when she pulled them onto the stage to join her in singing her show finale song "Smile". Recently they have opened several dates for Rixton, Christina Perri, and Ariana Grande.
Having been featured in Billboard Magazine, and written up by The Huffington Post as a "Top Teen Sibling Band," Michael and Marisa continue to attract attention. Turning strangers into fans by the end of their performances, their harmonies and multi instrumental smorgasbord take their audiences on a meaningful and impelling ride. With Michael on guitar, Marisa on drums and ukelele, and both interchangeably playing keyboard and bass, their show overflows with energy, humor and a relatable, but awe inspiring, multi-instrumental combination.
As national spokes people for PACER National Bullying Prevention Center, Michael and Marisa have been anti-bullying activists ever since hearing Phoebe Prince's story in 2010. The music video of their original anti-bullying song, "The Same" written about Phoebe has been posted on over 100 websites worldwide such as CNN, Yahoo, AOL, PBS, and The Huffington Post. Numerous schools across the country have learned and performed the song as part of their anti-bullying efforts.
Their original releases include a 12 track album, "Kicking It Together" in 2008, an EP, "It's Like That" in 2010, and various singles over the years leading up to their soon to be released album on which Michael co-produced tracks with mentors, The Super Chris (C.J. Abraham), and Dreza (Steve Dresser). Michael credits his Berklee College of Music training for preparing him to work with such amazing producers. On the new collection of songs, the duo not only sings but plays drums, guitar, bass guitar, keyboards, and ukelele, adding various electronic elements. The songwriting duo has spent the last 2 years "banking" songs for their project and licensing opportunities while touring and engaging in several philanthropic activities close to their hearts.